Alert Level 2 Trading Update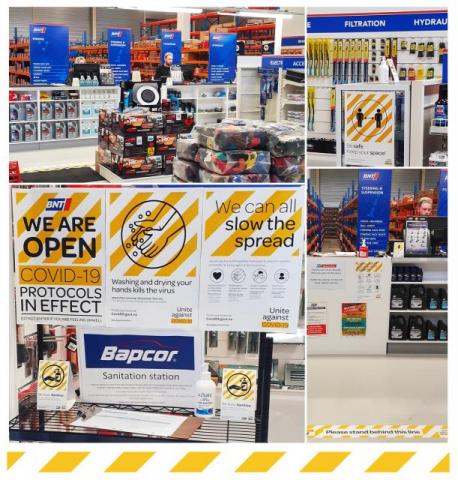 Level 2 Trading effective from tomorrow: Since the beginning of the Level 4 lockdown we have done our best to ensure continuity of all Bapcor NZ services to essential businesses.
With the move to Alert Level 2 tomorrow: - Our branches will re-open to customers from Thursday morning; - There will be contact tracing and social distancing in place at all sites; - The zero-contact delivery options that were instigated under lockdown remain in full effect; - If you do need to come into a branch safe pick-up points will remain in place.
Safety remains our #1 priority under Level 2 restrictions. We continue to work in accordance with the Ministry of Health and MBIE guidelines.