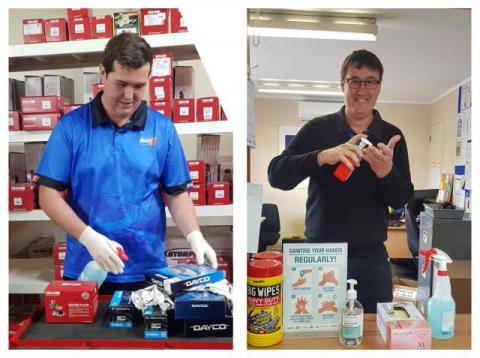 Bapcor NZ businesses continue trading in support of the maintenance of essential transport services. Approximately 30% of businesses across all operations - BNT, Autolign, Truck and Trailer Parts, HCB Technologies, JAS Electrical - remain open throughout the lockdown period. Branches are operating with strict hygiene practices and within the contactless sales process required under Government COVID-19 guidelines to ensure your safety and the well-being of our staff.
Open branches are operating normal hours of 8am to 5pm, Monday to Friday. Orders must be placed by phone. All branch phones are diverted to the nearest open branch. All stores have a designated safe zone for customer pickups. Stores are locked and walk-in service counters are closed. A designated safe zone must be provided by customers to allow delivery.
Our branches report that customers have been very respectful of the new procedures that have been put in place. We are strongest working together through this difficult period. We are here to support your business and help keep essential workers and the NZ transport industry moving during this critical time. Kia Kaha.